Posters To Change The World
Together
We Can
Make A Difference
Democracy is very powerful.  Public opinion drives policy.  Awareness/education is key.
Let's

SPREAD THE WORD 

about policies based on

LOVE 

that

 can bring

 PEACE 

and 

PROSPERITY to 

ALL!
We have 9 Progressive Posters.  They are all 18″ wide x 24″ inches tall.
Use them on public-facing windows & walls, churches, schools, shared office or commercial spaces, or near bulletin boards, sports & entertainment arenas, & museums to raise awareness.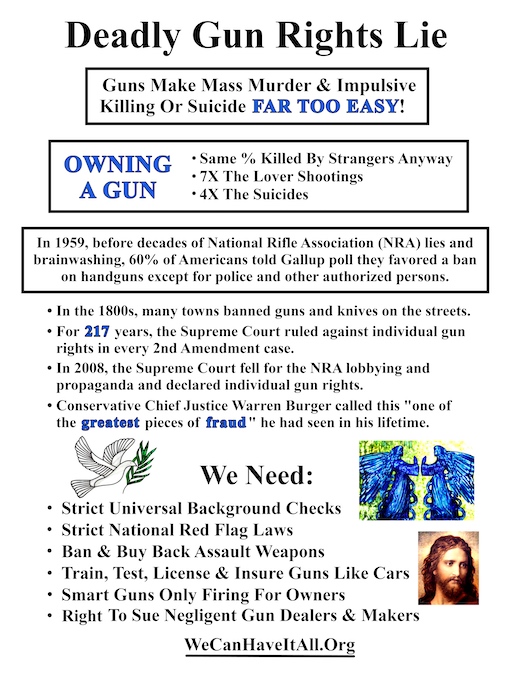 Smallest text above after * : Most recent CDC statistics: 2020 maternal deaths = 23.8 per 100,000 births.  2013-2018 maternal deaths = .41 per 100,000 abortions. (5 years used for accuracy because there's so few abortion deaths, the number varies wildly each year.)  (.41 x 58 = 23.78)  Pregnancy is far more deadly in black women.  In Mississippi, it is almost 118X as deadly as abortion.
Our P

rogressive

 Posters are $25 each.  This price includes shipping and handling.
© Copyright 2022 Peace & Harmony Press. All rights reserved.